Erika Weich L.Ac. MSOM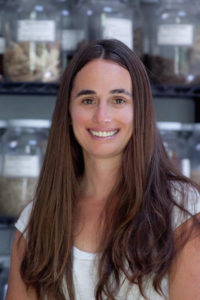 Licensed acupuncturist and Chinese herbalist. Erika has been practicing acupuncture and prescribing custom Chinese herbal formulas since 2003 in Boulder.
Erika has a masters in Oriental medicine from Southwest Acupuncture College and has studied in Hanoi, Vietnam in the National Institute for Traditional Medicine. She has studied muscular skeletal acupuncture, Chinese herbal medicine, and nutrition extensively. Erika is a custom Chinese herbalist and has a granular Chinese herb pharmacy.
Erika has been incorporating recommending cannabis into her practice since 2013. She is constantly researching cannabis and using it clinically based on her research. Her patients have taught her so much about how this plant works.
Erika started a line of cannabis tinctures and salves in 2018 based on her clinical experience with the plant. www.consciousmedz.com
Erika is an avid mountain biker, skier, hiker, surfer and lover of the outdoors.